Company News - The Independently Developed High-efficiency Filter Material Tester Is on The Market, Filter Efficiency Is Up to 99.99996%
Views:0 Author:Site Editor Publish Time: 2021-12-17 Origin:Site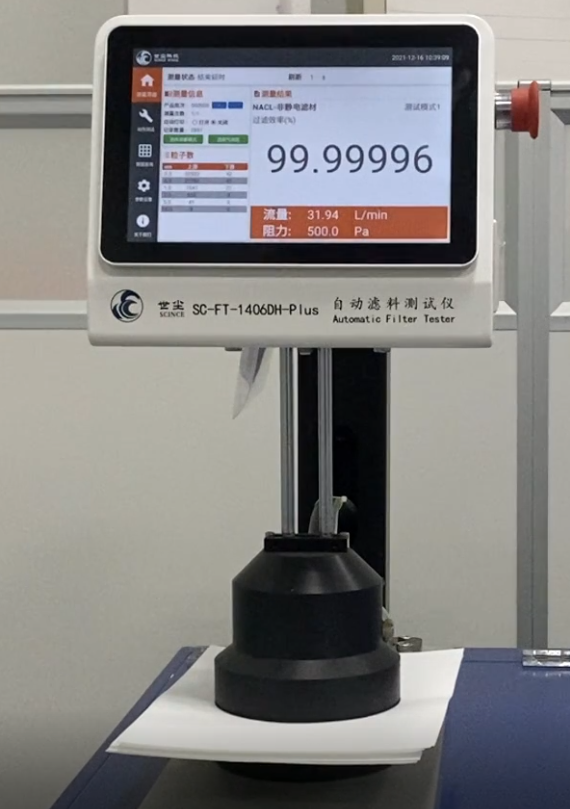 Recently, Scince Purge closely experienced the technical sanctions of the United States. We heard that Huawei was sanctioned by the United States and lacked chips, but it is still far from our life. Until yesterday, University of science and technology of China (one of our customer) sent a letter of commitment. They want to confirm that the equipment supplied by our company is our own technology and does not use American patented technology.
On May 22, 2020, the US Department of Commerce announced that 33 Chinese entities would be added to the entity list in two batches. There are 13 universities. On December 18, 2020, an additional 77 entities were added to the list, five of them are universities. The University of science and technology of China was recently listed in the list of entities.
We searched the parts of our equipment one by one. We always insist on using our own core components, such as counters, generators and mixer etc. Finally, the sensor is imported from Europe. Capacitance and resistance on the control board, chip, integrated circuit are manufactured by American. These key components involved in the automatic control of various equipment, are irreplaceable. Fortunately, at present, these are not limited.
But the sense of urgency is at hand.
Scince Purge engineers cooperate collectively in equipment development and improvement. After nearly 3 months of efforts, the automatic filter material tester which is specialized for high-efficiency filter materials (HEPA filter materials) and ultra-high-efficiency filter materials (ULPA filter materials) has been debugged successfully. It provides more choices for many enterprises troubled by foreign detectors or high price or low detection accuracy.
SC-FT-1406DH-Plus HEPA and ULPA filter material tester are used to test the filter efficiency (penetration) and resistance of filter materials, and the maximum filter efficiency can be tested is up to 99.99996%.
The operation is simple, the test cycle is less than 45s, and the test results can be compared with those of authoritative testing institutions.