Company news-On-site installation and commissioning of new products completed
Views:0 Author:Site Editor Publish Time: 2021-11-05 Origin:Site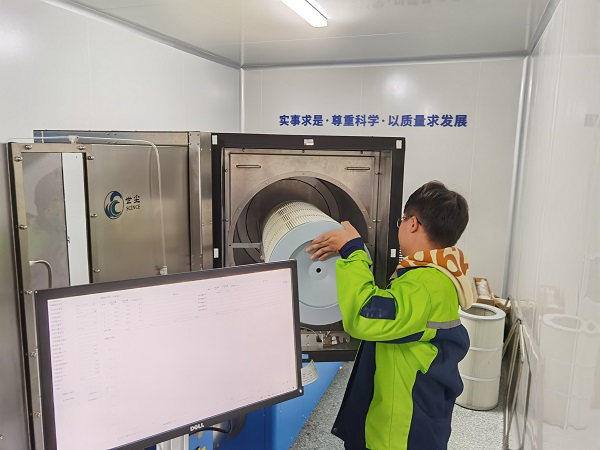 On October 28th, 2021, our engineers arrived at the customer's site, and carried out on-site installation and debugging of the medium and high efficiency filter test bench SC-7099-3500.
SC-7099-3500 is a newly developed product of our company, with air volume ranging from 500 to 3500 m3/h,The test indexes are filtration efficiency @ 0.3μ m.Epm2.5, air flow resistance curve, etc.Filtration efficiency test range: 45% ~ 99.995% @ 0.3μm. Flat, W, cylinder and bag filters can be tested.
With the cooperation of our company's engineers and technical personnel of the manufacturer, it took two days to complete the installation and commissioning of the equipment, as well as the training of customer operators and management personnel.
A large number of tests have been carried out on bag filter, W-type filter and cylindrical filter. The instrument shows good test stability and easy operation.
The test results can be printed in the form of self-adhesive labels, pasted on the filter, and displayed to customers. It can also be printed into A4 report, filed or used as the basis of product quality analysis.